Practice Sessions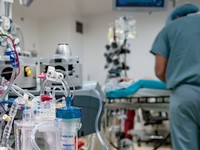 Practice for the Perfusion Basic Science Examination (PBSE) and the Clinical Applications in Perfusion Examination (CAPE) is available online through Prometric. These abbreviated examinations are designed to familiarize test takers with item format and content. The practice examinations may be taken at any time and on any computer.
A score is provided for each topic area (on the PBSE) or on each scenario (on the CAPE) at the completion of practice. Answers to specific items are not shown, since the practice tests are not study guides and are intended only to provide familiarization with the examination format.
The cost for each practice examination is $125, payable by credit card at the Prometric website. First-time users should click on the "First-time registration" link when accessing the Prometric site.
Use one (1) of the following browsers to access the practice examination(s): Internet Explorer 10 (or newer); Chrome 25 (or newer); Firefox 20 (or newer) or Safari 5 (or newer).
---
Access the Prometric practice exams.